Flatfile helps PopBookings lean into rapid growth, exceeds expectations
Posted by
Elizabeth Bukys
on Mar 5, 2020 9:40:28 AM

PopBookings is an event staffing software that enables brands to find and manage talent to organize live events. The platform handles everything from sourcing staff to managing payments post-event. Whether you need someone to hand out flyers or facilitate a corporate event, PopBookings is your solution.
We had the pleasure of meeting with Joe Abele, PopBookings' co-founder and CTO, about how their customers scale their activities thanks to Flatfile.
Since their launch in 2015, the PopBookings team has focused heavily on a great user experience.
Joe Abele, CTO PopBookings: "We really tried to design something that people would enjoy using more than a spreadsheet where you have to fill in a whole bunch of information."
In the two-sided marketplace of event staffing, service seekers need to spend a lot of time sending out job posts to their contact lists of potential staff. In the case of larger enterprises, this takes full teams to manage. At PopBookings, the process is streamlined significantly: A buyer only needs about two minutes to create an event and describe its staffing needs.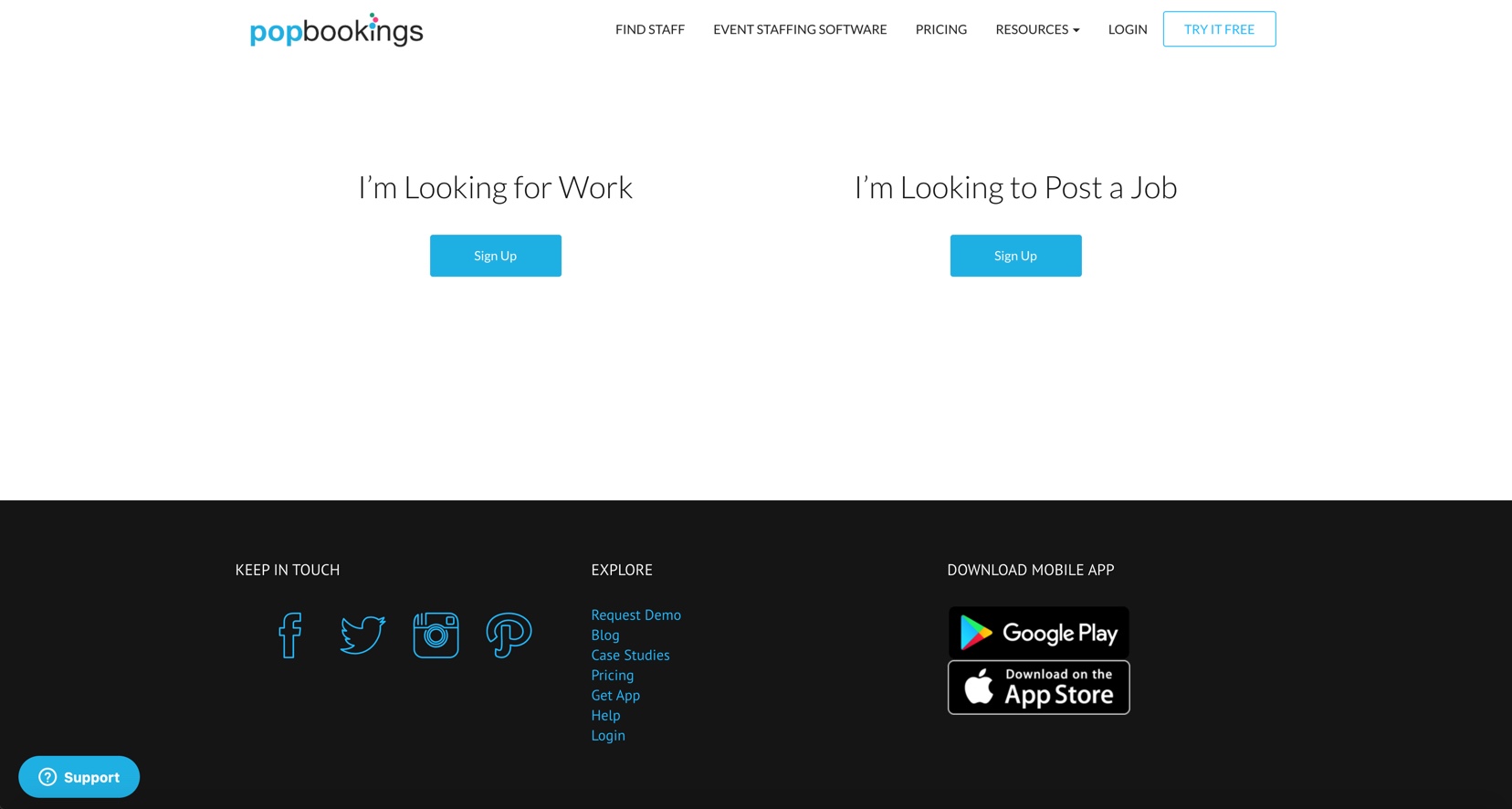 Even with PopBookings' friendly interface, those two minutes quickly compound for high-use customers: it's not unusual for events to recur on a monthly, weekly, or even daily basis. PopBookings first focus was minimizing the time it takes to connect staff with the companies that need them, so it was clear that managing events and data in bulk was their next step.
Companies often rely on spreadsheets to keep track of their repeating events, so speeding up synchronization between PopBookings, legacy Excel spreadsheets, and CSV files became the focus for incoming data. Rather than needing users to manually copy information they already have from one system to another, an import feature to extract .csv data into PopBookings would drastically reduce the time needed to set up multiple events.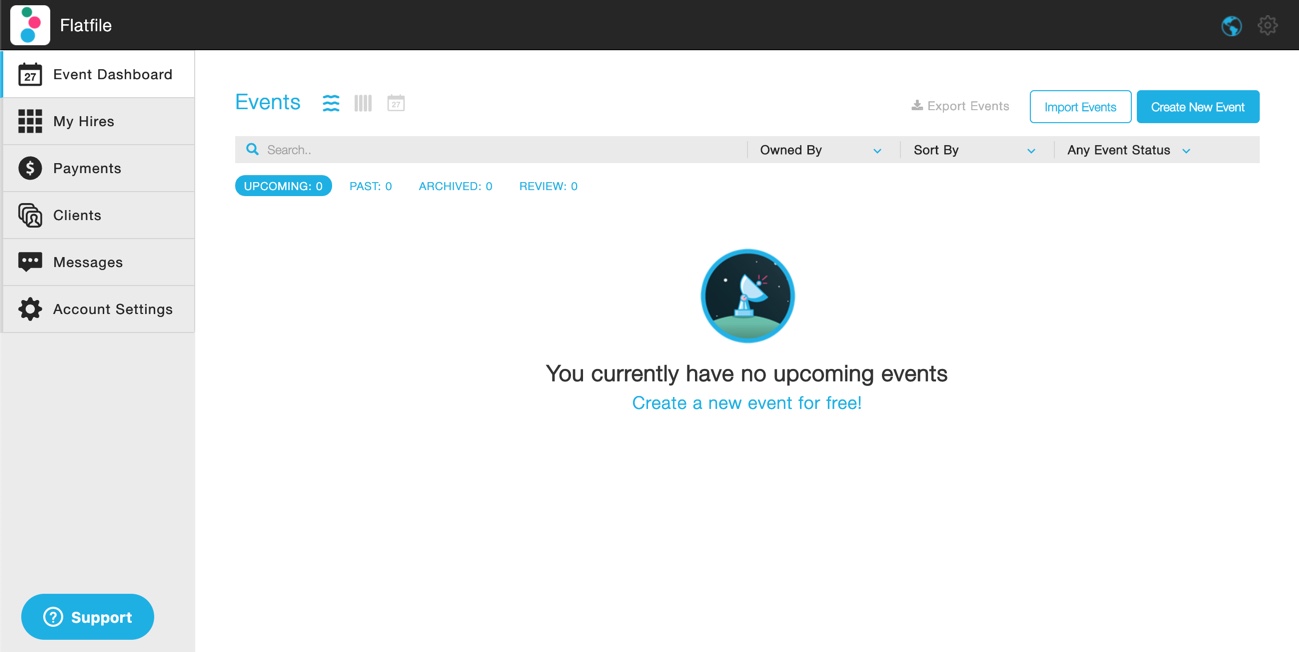 Joe (CTO and cofounder) had designed and implemented a similar importing process before. With his experience in the intricacies and requirements of setting up an import system, he didn't want to go through it again. With his previous system, CSV files were parsed and uploaded to a SQL database for later use. It was functional, but neither flexible nor scalable: the data formats used in the parsing function were strict, there was minimal error checking, and manual interventions were needed from time to time by the PopBookings internal team.
With a quick Google search, Joe found Flatfile and after seeing the demo decided to set it up himself. It was easy. In less than 2 hours, he had a working prototype for his team.
Joe: "I implemented it on our demo site and showed it to the rest of our team the same evening. Everybody was just blown away. We just all agreed it was the way to go. [...] It's been a pleasing experience".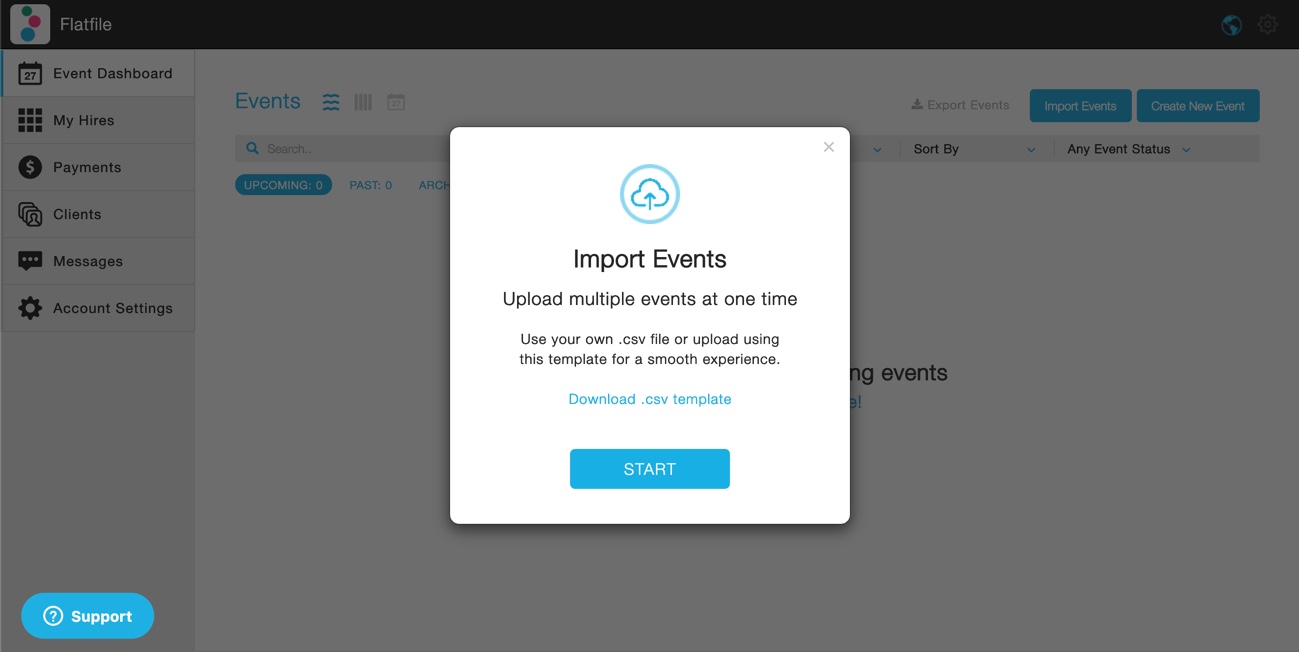 They dropped the import button directly into the PopBookings event dashboard. Usually, adding an external tool to a customer-facing part of the application can be a challenge, but Joe was happy with how seamless they were able to implement Flatfile.
Joe: "It's minimalistic and works with our design [...] Our design team is quite picky, so we were glad Flatfile could blend in so easily."
Switching to Flatfile also increased the usability of a buyer's dashboard immediately.
Joe: "The regex implementation is brilliant. Automatically validating and converting dates, for example, saved us a lot of time. [...] if a field doesn't match anything, we can still automatically populate."
More than an operational choice, adding an import feature is opening up new opportunities to onboard more enterprise agencies.
Joe: "With our enterprise clients, it has been giving us the ability to grow, because we can now support some of these larger clients saying "Well, I've got these 500 events I've got to put in this week and I don't really want to add them by hand, what can you do for me?" Bulk importing of events opens up the next level of agencies we can market to."
Over the past few months, PopBookings is registering new levels of growth: "the numbers on our reports are literally doing that hockey-stick growth," Joe says, "and this import feature gave us this ability to continue growing. Flatfile is an easy-to-use, easy-to-implement, and very effective tool to move data. It's a great product. We've tried many third-party products and this is the only one that's exceeded my expectations."
About PopBookings
Organizing events and looking for professional staff? Check out PopBookings innovative network yourself at www.popbookings.com.
About Flatfile
Flatfile.io is the bulk data import/transfer solution for software products. With a primary focus on CSVs but support for dozens of other file types, Flatfile makes accepting data files from 3rd parties, whether a customer, vendor, or partner, painless.
Flatfile Portal embeds directly in software applications with just a few lines of code and adds an end-user facing bulk data matching and validation flow to your product.
Flatfile Concierge lets services teams accept data from 3rd parties via any channel and then do the work of identifying and repairing data just once.
All of these are built on top of the Flatfile healing platform, which learns over time how data should be structured and cleaned before it is imported. They have already processed over 200 million rows of data imports for companies like ClickUp, Blackbaud, Benevity, and Toast. Get in touch at hello@flatfile.io.
Topics: Case Study, Portal, Fast Deployment